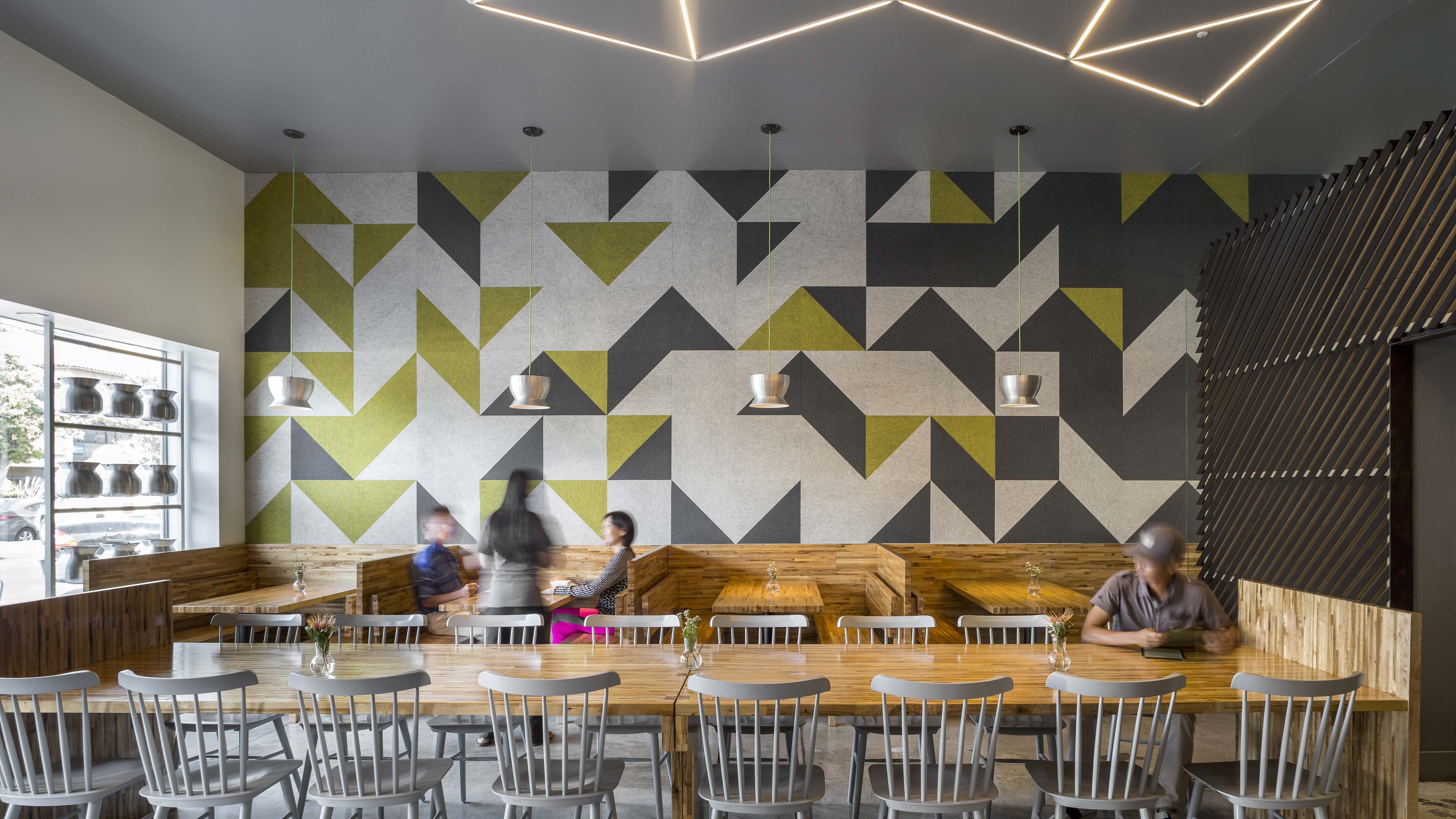 NEIGHBORHOOD THAI IN LONG BEACH

Manaow
TYPE
Restaurant

LOCATION
Long Beach, CA

SCALE
1,500 sf

DATE
2015

STATUS
Completed
Manaow is a fast casual Thai restaurant located in Long Beach, California. Inspired by the streets and alleys of Bangkok, the seating area is characterized by parallel rows of unique seating configurations accessed by interior "streets". Each neighborhood of linear seating arrangements is configured to accommodate four different seating types. Booth seating provides space for a small and intimate group; a communal dining table provides accommodations for a large gathering; a long and narrow table caters to solo guests in for a quick bite; and a linear banquette with freestanding 2-top tables provides flexibility for the unexpected.



A custom light fixture floats above like a cloud, extending into the space above the kitchen. Tessellated LED segments create a geometric yet abstract figure that bathes the space in warm light.


Celebrating the act of a shared meal.

A more intimate scale of lighting occurs as a series of light pendants, custom fabricated from spun aluminum Thai sticky rice steamers. The steamers are inverted and repurposed into shades to focus light.

Photography by Magda Biernat