A NEW SHAPE FOR AN AFFORDABLE CAPE COD

Oyster House
TYPE
Accessory Dwelling Unit; Communal Housing Cluster

LOCATION
Wellfleet, MA

SCALE
700 sf

DATE
2015

STATUS
Competition, 1st Place



Oyster House sets a new standard for entry-level housing in Wellfleet, Cape Cod. Developable land in Cape Cod is at a premium since much of the open space is now protected natural landscape. By building smaller, Oyster House achieves more density with less impact on Cape Cod's precious landscape. Oyster House uses less; less energy, less building material, less building area. Simultaneously, the house does more. Its pentagonal plan makes for easy siting in multiple orientations, maximizing privacy, permitting views, and responding to the sun's path through the southern sky. The house is conceived of as a repeatable unit that can be deployed across multiple sites in the town of Wellfleet—as a single unit and as a community of houses.
The Oyster House's pentagonal plan is, in essence, a faceted circle. It has less surface area than an equivalent rectangle or square, but with the same floor area. Less surface area means less heating and cooling loads.


Each side of the house is associated with one of five primary programs. They are arranged from most public to most private. Each room faces outward to maximize borrowed space from the outdoors.


The plan's shape makes it easy to reconfigure the Oyster House to a variety of sites. Rotate it, mirror it, orient it to views. Solar shading can always be provided to areas exposed to the southern sky.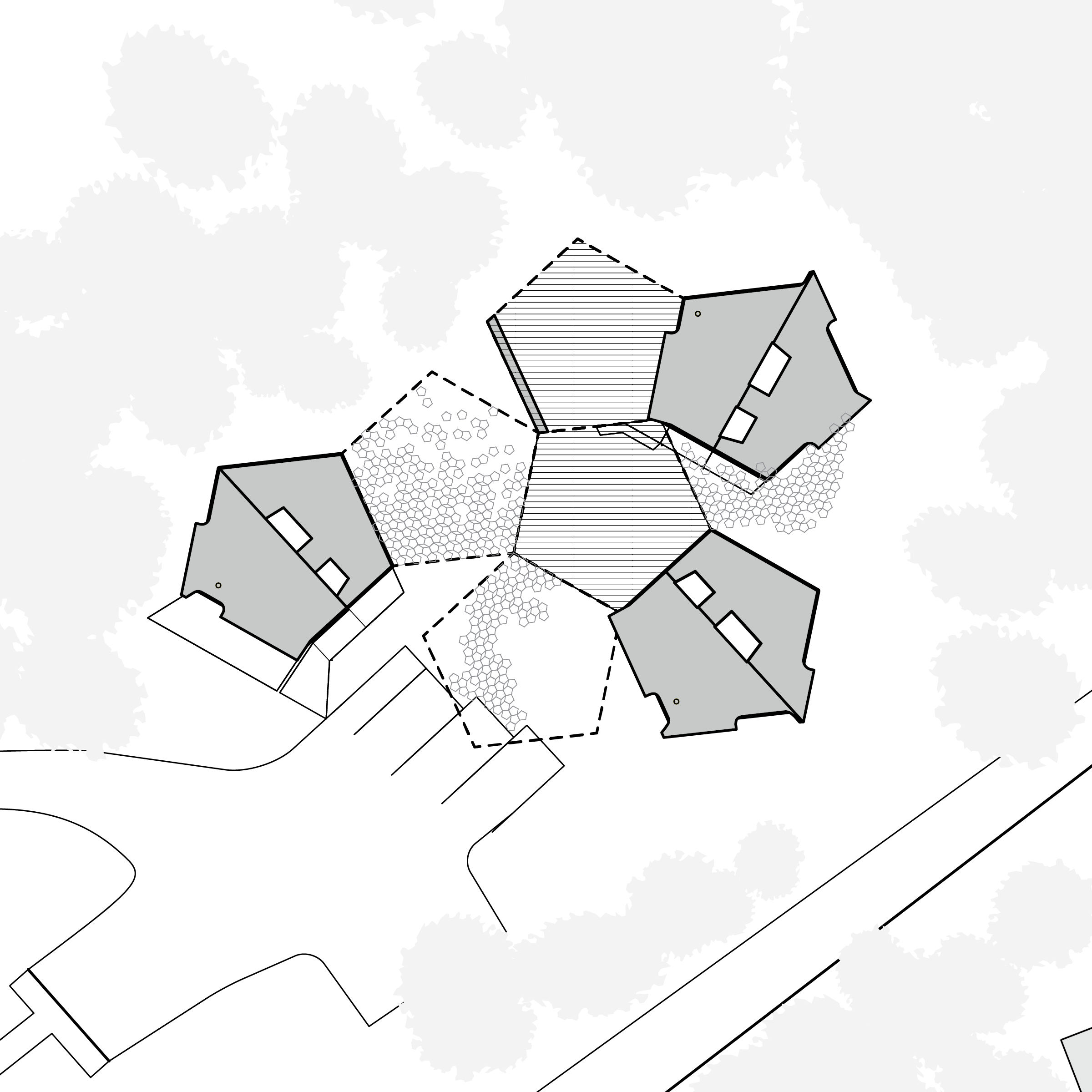 Configured with a variety of sustainable strategies.